Great Divine Flow Yoga Teachers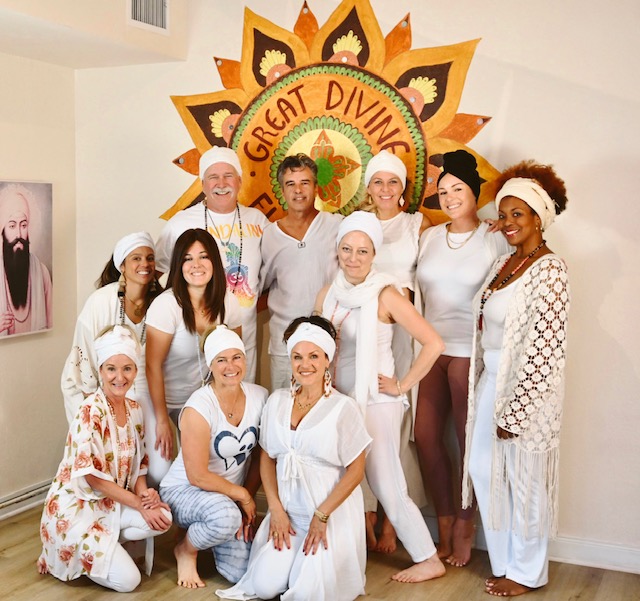 Simply the Best!
We are so blessed to have this community of outstanding leaders/teachers around us. Over and over I hear from the students "Wow! Every single one of the teachers here are so Amazing". And they really are, each with their own special way of delivering the Happiness Technology and yes a certain something that seems to connect us all with our similar devotion and love for the practice.

Enjoy!
The Mahanrajs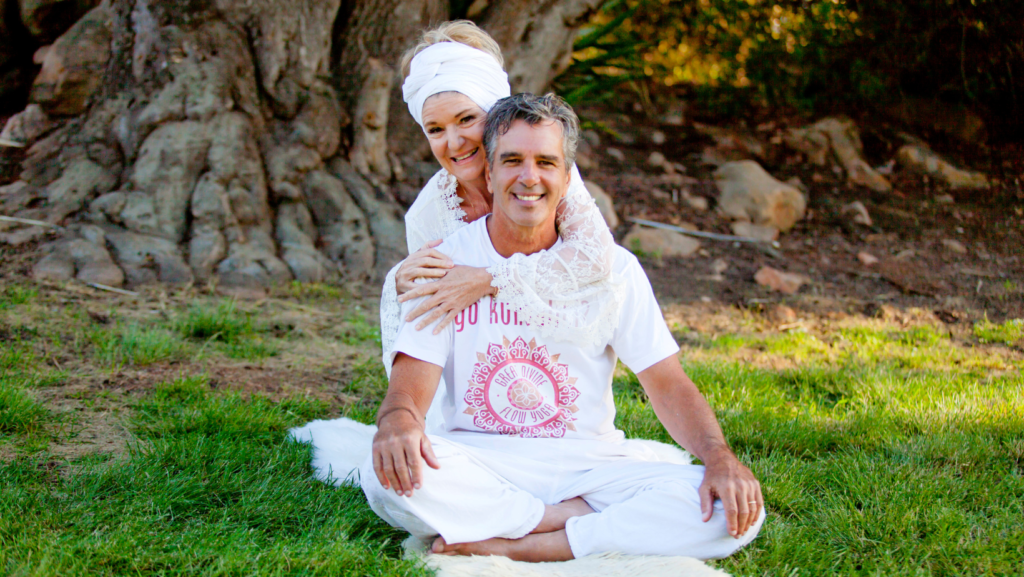 Mahanraj Kaur and Mahanraj Singh aka "Marcia and Tony" Founders of GDF
"The Mahanraj's" Tony and Marcia are both 500 E-RYT and 500 KRI Beginning their journey with Hatha they were quickly drawn to the powerful teachings of Yogi Bhajan and Kundalini Yoga. This dynamic duo loves to share the technology of Happiness with their students and their worldwide community through Kundalini Crazy TV. As a couple they have over 40 years of meditation and yoga, together they are passionate about healing your personal heart so that the heart of the earth may heal also.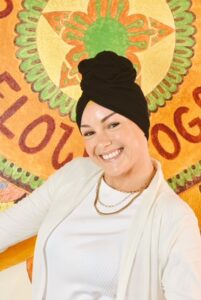 Mahan Sat Siri Kaur aka "Susan"
My name is Mahan SatSiri Kaur. Born and raised in Caracas, Venezuela where I lived until the age of 18. I made my way to San Diego, CA and this has been home ever since! I am deeply grateful for every experience that led me to Vista, to the Great Divine Flow studio, to the Mahanrajs and to the practice of Kundalini Yoga. It has been a magical, transformative, expansive, healing practice that I am honored to be a teacher and student of. My experiences over the years have also led me to Angelology and Energy work and I am excited to merge the two in my classes!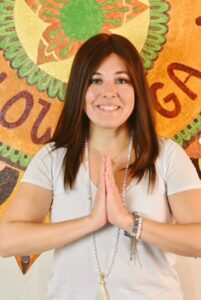 Sita Daspreet Kaur aka "Arin"
My name is Sita Daspreet Kaur, and Kundalini yoga "found" me in 2018 during a transformational retreat. I fell in love with the practice and the power of sound current ("naad") as a healing modality. Chanting mantra is my favorite! Kundalini has transformed my life and created more peace, grace and joy in my daily existence. It has also shown me that the answers to life's deep questions are within us, we truly are our own "guru". Kundalini yoga connected me to my intuition and helped my recovery from a 30+ battle with a disorder called Trichotillomania (TTM). By activating our neutral minds and regulating our nervous system, we have greater access to peace of mind and self-love. All of my classes are heart centered, focusing on mindfulness and sound current. I also lead the monthly Sacred Sound Healings at Great Divine Flow.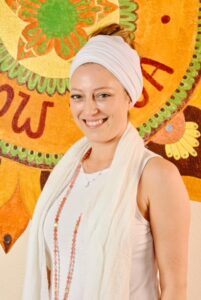 Hari Kirin Kaur aka "Krista"
My name is Hari Kirin Kaur. I am experienced kundalini yogi, artist, crystal healer and proud mama to a pitbull rescue. Growing up I excelled as an athlete and enjoyed the thrill of competitive sports so I was naturally drawn to yoga for its physical benefits. I started practicing Hatha yoga regularly and it guided me to Kundalini. Through my practice I realized that Kundalini provided so much more than just a fit body. Kundalini gifted me a peaceful mind, an open heart and deeper connection with myself- all soul parts included. This practice allows me to radiate from the inside out. I enjoy creating a safe space for all students to connect with their own bodies to push through any obstacles or physical limitations. Whatever you're going through, I believe that Kundalini provides you with the tools to overcome any situation in your life. My intention with each class is to wake up the mind, body connection, to enhance the relationship of the two through breath, and most importantly, for you to leave class shining!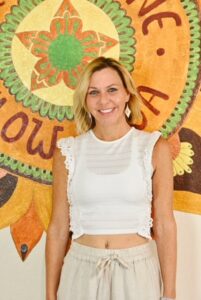 Atma Sundri Kaur aka "Rebecca"
My name is Atma Sundri Kaur. I started practicing yoga in 2010 after the birth of my youngest daughter. Yoga and mindfulness brought much needed stress relief to my busy life. I was introduced to Kundalini Yoga and the Mahanrajs in 2017. This yoga of awareness was a beautiful combination of my life long spiritual journey and love for intense physical practices. I completed her Kundalini Teacher Training at Great Divine Flow in 2021. The never ending quest for learning and understanding continues to deepen my practice. I am passionate about the healing capabilities of mantra and encourages students to find their unique voice to speak their truth. My intention as a yoga teacher is to inspire students to feel empowered and find strength to resolve past trauma, pain and addiction through self-love and to realize they are the powerful creators of their lives. Kundalini Yoga has enriched my life in so many ways and it is my great honor to share the gift of this practice.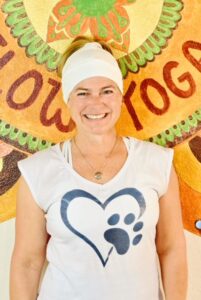 Mahan Prema Kaur aka "Hollie"
My name is Mahan Prema Kaur, and I have a B.S. in physical education from Texas A & M. Through my career I have been a personal trainer, group fitness instructor and educator in the fitness industry for over 30 years. I own "In Health and Happiness," a fitness education studio in Vista, CA. I have authored several health related books including "Posture Health and Happiness", "Prenatal Health and Happiness Through Exercise "and "Nutrition and Postpartum Health and Happiness Through Exercise and Nutrition." I've also taught and trained at a variety of gyms and fitness companies from the YMCA, to UCSD Extension, to Total Woman, to the C.H.E.K Performance Studio.
My unique experience as an educator, personal trainer, C.H.E.K Practitioner, Director at the American Council on Exercise and group fitness instructor, has developed my keen sense for how the body works. I have done in-depth research on functional exercise and holistic nutrition. As a Kundalini yoga teacher, I bring my passion for fitness and love of Kundalini to the table. My joy and passion for life and dedication to the practice of Kundalini comes through in every class I teach.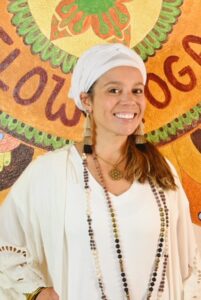 My name is Akaljeet. Since my first encounter with Kundalini Yoga in 2014 I immediately felt the call to dive deeper into the Kundalini practice and yoga lifestyle. I was trained in house by the Manharajs at the Great Divine Flow. I was born and raised in Brazil, and have a natural passion for biology, biodiversity and social equality. I have a Master in Science in Human Anatomy, Histology & Embryology from Estate University of Rio de Janeiro with a focus on infertility and reproductive health. My classes are fun, meditative, and deeply healing. My focus is to merge the Kundalini yoga technology with proven scientific evidence of its health benefits.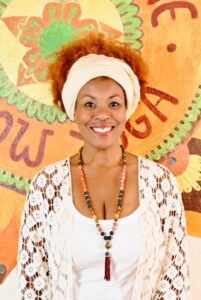 Katreesa Kaur aka "Keasha"
My name is Katreesa Kaur. I was first introduced to Kundalini yoga in 2018 when my friend invited me to a class. The mantras and breathwork were completely unexpected and provided an unforgettable experience! After the first class, I felt so much gratitude for the tremendous amount of love that I encountered while in the studio and long after I left. It was a feeling that confirmed that I am on a Divinely guided path with even more in store for me on my Spiritual journey. The path led me to deepen her commitment to this yoga practice and in January 2022, I received my 200hr YTT certification through Great Divine Flow Yoga. I added the role Kundalini Yoga teacher too my already very full, creatively expressed life as a mom, entrepreneur, leader, and lifelong learner. To live a joyful and embodied life is to know, trust, and honor your truth. Kundalini yoga is a sure way to get you there and I am happy to be your guide.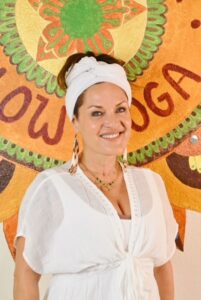 Sukhwinder Kaur aka "Shannon"
My name is Sukhwinder Kaur. I am a CYT, 400+ RYT, KYT, and Founder of the Wild Soul Tribe and a Women's Life Coach.
Through my 20+ years of exploration and study with different healers, teachers, and modalities. I have cultivated programs to heal and expand my clients in a "whole-istic" way: the body, heart, mind and spirit. My work equips the people I serve with tools that support them in igniting deep healing, align with their truest self and awaken their highest potential.
My primary modalities include Kundalini Yoga, Breathwork, Intuitive Akashic Readings, Coaching and a healthy dose of adventure and nature, through my worldwide Tribe Retreats. I intuitively blend my programs with depth and playfulness, allowing your journey to leave you with clarity, full expression and total joy.
Community and integrity matter to us. We love to have fun while honoring the traditions and power of this subtle technology of Kundalini yoga. Those unfamiliar with the Kundalini practice will find a blend of asana (posture) , pranayama (breathwork) , meditation and mantra.
The yoga is very effective at regulating the nervous system response, and helping reach the subconscious. It is a powerful and sustainable practice that is not reliant on flexibility of the physical body. Kundalini yoga is for every-body. There are a multitude of adjustments and more than anything we respect your experience and you get to listen to your body's needs during the practice.
Each class has it's own flavor and dynamic, and we have a wide range of times and events to suit all your yoga needs. Contact the Mahanraj's if you are looking for something specific and they will guide you. Or just come on into a class, they are all fabulous.
Many of our kundalini instructors have been trained through our popular "The Guru is You" 200 -hour Kundalini YTT, approved by the Yoga Alliance. You can read about our upcoming yoga teacher trainings here.
See you soon at Great Divine Flow Yoga, Sat Nam!