Great Divine Flow Yoga is about community, tradition, and happiness.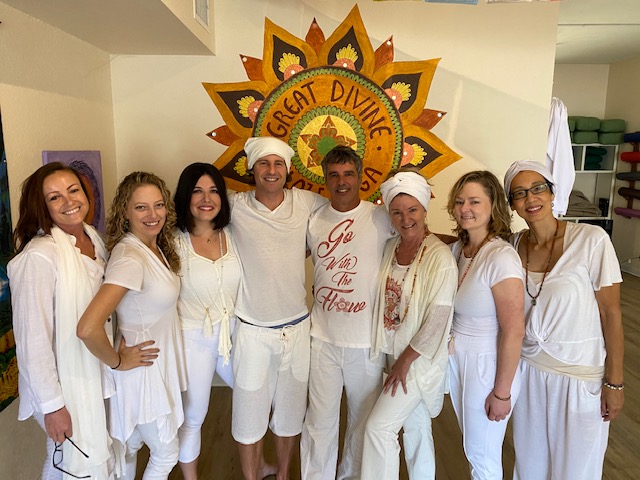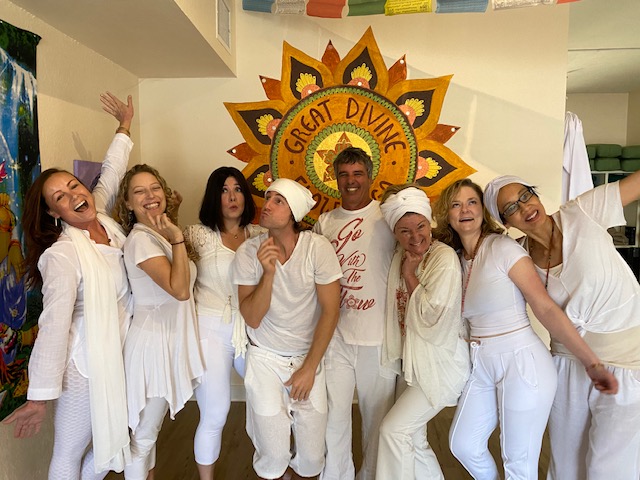 Mahanraj Kaur "Marcia" & Mahanraj Singh "Tony" are the founders and principal Kundalini yoga instructors at Great Divine Flow Yoga, in Vista, California. With over 20 years each of yoga experience, both teaching and training others, they are a magnetic and dynamic duo. They are joined by a very talented group of kundalini yoga teachers.
Read about our amazing Kundalini yoga teachers, their classes, and get to know them below!
We look forward to seeing you soon at a class at Great Divine Flow Yoga.
Community and integrity matter to us. We love to have fun while honoring the traditions and power of this subtle technology of Kundalini yoga. Those unfamiliar with the Kundalini practice will find a blend of asana (posture) , pranayama (breathwork) , meditation and mantra.
The yoga is very effective at regulating the nervous system response, and helping reach the subconscious. It is a powerful and sustainable practice that is not reliant on flexibility of the physical body. Kundalini yoga is for every-body. There are a multitude of adjustments and more than anything we respect your experience and you get to listen to your body's needs during the practice.
Each class has it's own flavor and dynamic, and we have a wide range of times and events to suit all your yoga needs. Contact the Mahanraj's if you are looking for something specific and they will guide you. Or just come on into a class, they are all fabulous.
Many of our kundalini instructors have been trained through our popular "The Guru is You" 200 -hour Kundalini YTT, approved by the Yoga Alliance. You can read about our upcoming yoga teacher trainings here.
See you soon at Great Divine Flow Yoga, Sat Nam!